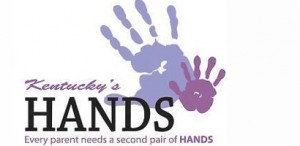 Health Access Nuturing Development Services (HANDS) is a free, voluntary intensive home visiting program for new or expectant parents who are parenting other children. HANDS strives for positive pregnancy outcomes; optimal child growth and development; healthy safe homes and enhancing family independence. We believe that all families have strengths and are responsible for their children.
Our trained HANDS staff offer support through pregnancy and after delivery through the early years of a baby's life. provide information on ways to make the home safer for babies, information on baby careand child growth and development, as well as, access to community resources. Also, HANDS offers activities that a family can enjoy together to promote positive parent child interaction and to stimulate their child's brain development.
We like to start working with families during their pregnancies, but we can meet with a family after birth,but before the baby turns 12 weeks old.
Please contact us if you would like more information about this program.
Phone 859-236-2053.
Email:  ameliad.miller@ky.gov
For more information see the Kentucky HANDS Website: http://www.kyhands.com/